Google Reviews
James Phillips
09/03/2021
My wife and I have known Mike Tamburino for over 15 years and have depended on Mike for guidance regarding Health Insurance and most recently Medicare Supplement selection. We have recommended the Tamburino Insurance Group to our friends and family. Mike is most knowledgeable and is very helpful in all insurance aspects.
Mike is an expert and true professional. He spent time speaking with each member of our team in order to create the best medical insurance plan to meet everyone's needs. Mike has continued to work with new staff and present new options for our consideration. He's always available to answer questions.
AAxios Support
18/02/2021
Tamburino Insurance has been very helpful navigating us through the many changes in healthcare in recent years. They have been very responsive and very knowledgeable. They take the time to listen and answer thoroughly.
The quick response to any questions. Mike is very professional and knowledgably in answering any questions I may have. Keeps you update quickly. He reassures that all your needs are addressed. I would recommend Mike Tamburino to any one who wants his/her Health insurance questions answered,
Nikki Kriwonos
28/07/2020
Mike was such a huge help to me during a stressful time..insurance can be so expensive but Mike showed me how insurance can be affordable! A simple 30 minute phone call and he was able to find the right insurance for me. Such a help! Thank you so much!
Mike Tamburino is a pro. He does an excellent job, helped me with whatever I needed, and is very knowledgeable about what he does. He loves what he does and it shows.
Premium Studios Craig DoVidio
30/01/2019
My family needed emergency health insurance coverage due to a job change, and Mike came to the rescue. After several appointments, emails and phone calls, Mike worked out all the wrinkles with my coverage and secured my my family with a stable policy that fit our lifestyle. Thank you Mike for a job "perfectly done". I highly recommend Mike and his agency. You WON'T go wrong.
Mike Tamburino does an excellent job, his knowledge of health insurance is second to none. I feel very comfortable referring family and friends to the Tamurino Insurance Group Inc
WHAT A GREAT FIND! Mike was so patient and helpful always willing and not pushy to describe details and let us make a decision and ask more questions before committing to plan. I highly recommend Mike for any insurance need. Very knowledgable, and you felt like you were dealing with a friend that cared.
I have contacted Mike many times over the course of two years about our changing health insurance needs and he has always answered my questions with prompt, personalized, compassionate and expert advice. This type of customer service is a rare find. Thanks Mike!
Dear Mike,
Thanks for coming to meet with me this morning at the Corner Bakery.
I appreciate all the time that you took to patiently explain and answer all the questions,not only for me but for Mary as well.
I finally feel, that with your help, I will be able to make a confident choice for my "health care option " on that day when I am ready to step down.
Thanks again and I will be in touch.
Have a blessed Thanksgiving and Christmas with your family.
Sincerely,
Bobbie Powell
I was introduced to Mike when we started our company about 6 years ago. Mike has been extremely helpful navigating the health insurance market with us as we have grown over time, always making sure we have the best fit of coverage for our company and employees. In addition to his expertise in selecting plans, Mike has always been super responsive to our employees when issues and questions come up about health insurance, which is invaluable for a small business.
Mike is absolutely fantastic. He helped me navigate through the very (very) confusing world of benefits. Not only is he patient – he make sure I selected the right product and program that will work best for me and my family. Without hesitation, I recommend Mike to everyone.
I have had the pleasure of working with Mike Tamburino for several years and have always found him to be passionate about helping people find the right insurance solutions.
He is dedicated to his work, his family and his community and truly cares about his customers.
I have known Mike for many years.  He has always been a hard-working, trustworthy, and honest person.  He's helped my family, businesses, and I navigate the individual and group health insurance waters for quite some time.  He seems to never stop working, is readily available, and provides excellent advice.  With Mike, we not only save money but also get better coverage!  Beyond his work, Mike also is a tireless volunteer for an array of non-profit organizations and in various capacities – as President, board of directors member, officer, volunteer, fundraiser, capital campaign chairperson, charity golf outing chair, etc.  He's always giving back to his customers and his community. It's amazing he has any time to sleep!
Tamburino Insurance is an extremely honest company, and Mike is very personable. My company and I have been using his services for 10 years. He always investigates the best ways to help myself, my employees and my company, and I have nothing but great things to say about my experiences.
I met Mike at a Greater Jamison Business Association meeting a couple years ago. I leaned on Mike when it was time to secure a new company healthcare plan.  Being a chore that I do not enjoy, Mike helped me weed through the information and helped me to thoroughly understand my choices.  He spent endless hours and had plenty of patience working with me.  It did not make a difference what time of day was convenient for me, Mike understood and managed to accommodate my schedule.  it was a great help to have Mike steer me in the right direction so my staff and I have the best insurance possible.
As a (Greater Jamison Business Association) board member, Mike's dedication to the success of the group is apparent. He actively does everything he can to make our group successful. From donating time and labor to helping recruit new members, Mike is a valuable part of our board.
I have known Mike for over 40 years. In that time Mike has consistently demonstrated the highest levels of character and integrity in both his personal and professional associations.
My wife and I found Mike Tamburino to be very responsive and professional in helping to guide us in the right direction for our health insurance needs. It's refreshing to find a professional individual like Mike Tamburino in this day and age, who has customer concern as his first priority.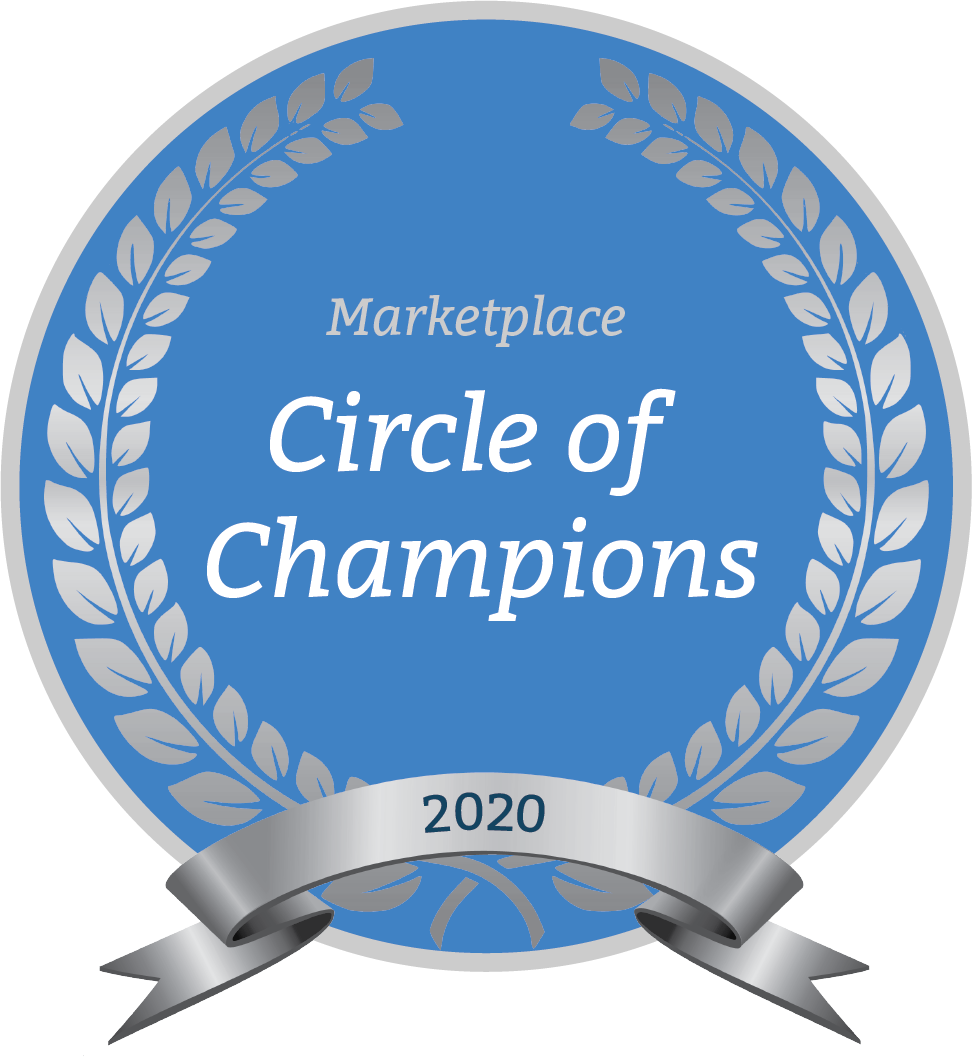 Tamburino Insurance Group
has been a member of the
Marketplace Circle of Champions
2018 - 2019 - 2020